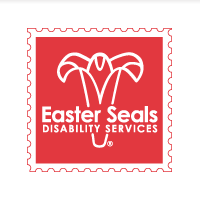 BPE is having our yearly clothing drive May through April 13th. This clothing drive will help support Easter Seals which supports children and families with disabilities. BPE will earn 20 cents for every pound of clothing items collected. The money BPE earns will be donated to The Cure Starts Now to help benefit DIPG research. This is a Win-Win!
Click here for complete details
Fight hung
er locally and globally by having fun!  "Kids Kicking Out Hunger" is a unique opportunity to have kids participate in a meaningful service project.  Proceeds will benefit the Friends of Los Niños organization which sponsors Honduran children in need and collects goods for our local Round Rock Service Center.
When: Sunday, May 6th starting at noon.
REGISTRATION: $12 per child participating.  Register by April 13th to reserve your place!
Click here for complete details and to register!
Join us at Ridgeview Middle School for a one mile walk/ run, music, games, food, shopping and fun!  Before and after the run, be sure to shop at our Kendra Scott table, climb the rock wall, visit our Farmers Market and deli vendors and more!  Registration is $10 and includes an event shirt. Please register online or drop your money off at the BPE front office or with a Coach at RMS with your form by Wednesday, April 4th.  The Easter Seals truck will be at the event to receive donations on the last day of the BPE clothing drive. All proceeds from the clothing drive and fun run events will be donated to The Cure Starts Now.
Click here for complete details.
We are proud to be starting our third year as a Leader In Me Campus. Watch us as we grow!
This month's family homework is centered around kindness. How has your family  shown kindness this month? Snap a picture and tell us about it; make sure to  include what habit you used. Some examples include: creating a care package for  someone in need, bringing dessert to a neighbor, writing a thank you letter for  someone, donating items to a charity or food to a food bank, picking up litter, and  leaving treats for the mail carrier or trash collector. We are looking forward to  hearing all about how you showed kindness during the month of February! 
Please return a paper copy or email it to your teacher with your example of  showing kindness.
Our fifth graders are getting ready to transition to sixth grade!
Click here to find out the important dates.
Click here for the 6th grade choice sheet.
     You will need to sign in using your student's email address. Their email address is sID#@student.roundrockisd.org (ex. s123456@student.roundrockisd.org) and their password is their normal school password.
If you have any trouble with logging in, please contact your student's current teacher.
Please click on the Ridgeview MS website here and go to the Choice Sheets tab for more information.
2018-2019 ​New Student Pre-Registration (​K-12 grade only. PK opens in July.​)
Students new to Round Rock ISD can register here.
​​​This page will help guide you through the steps to securely and conveniently complete the required student forms for new students.
The Spring 2018 Session 1 Community Education classes are available for sign up!